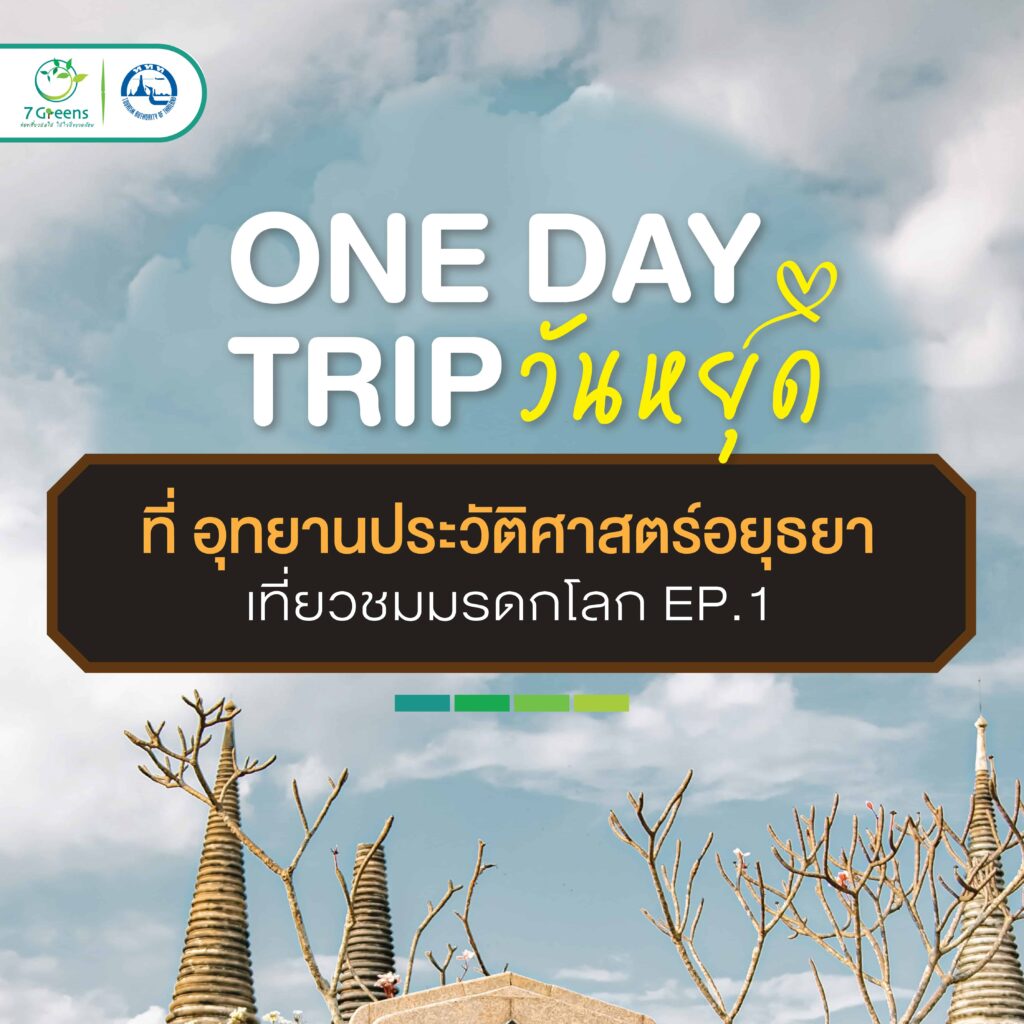 For your one free day, visit the ancient city of Ayutthaya, where the wealth of Thai customs and civilizations are just waiting to be uncovered. Only 76 kilometers away from Bangkok, Ayutthaya stands as the hub of Thailand's cultural resources, historical relics, and nostalgic memories. One of the landmarks to stop by is the Ayutthaya Historic Park, which was declared a UNESCO World Heritage Site in 1991 in terms of being an excellent witness to the period of development of true national Thai art.

Three temples in the Ayutthaya Historic Park – Wat Phra Sri Sanphet, Wiharn Phra Mongkhon Bopit, and Wat Phra Ram – are among those that can turn back all travelers' clocks to the Ayutthaya period thanks to their incredible architecture and history, which beautifully reflect Thai culture from every position and viewpoint.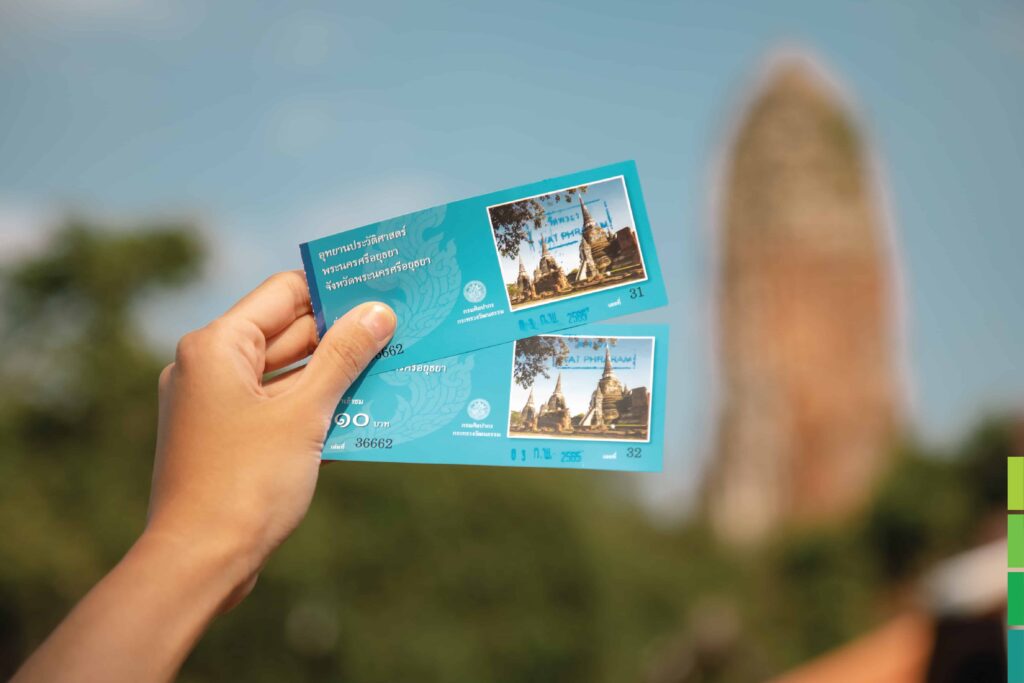 The most significant temple in Ayutthaya has always been "Wat Phra Sri Sanphet," which is located on the grounds of the Grand Palace and served as a model for the Temple of the Emerald Buddha in Bangkok. The temple was long regarded as Thailand's spiritual center, in addition to being a significant historical site. Situated within the royal Palace grounds, the temple is the royal monastery and therefore no monks is allowed to reside at. 
The temple has a large area, many antique historic buildings, and various Buddha sculptures of which their holiness and grandeur of architecture have stood through times to portray the history of Ayutthaya to present and future generations.
Visitors can visit Wat Phra Sri Sanphet from 8.00 AM to 6.00 PM (after hours with spotlights from 7.30 PM to 9.00 PM)
Entrance fee:
Thai visitors: 10 Baht 
Foreigners: 50 Baht 
Map: https://goo.gl/maps/6Y7xFnLfot6kfG127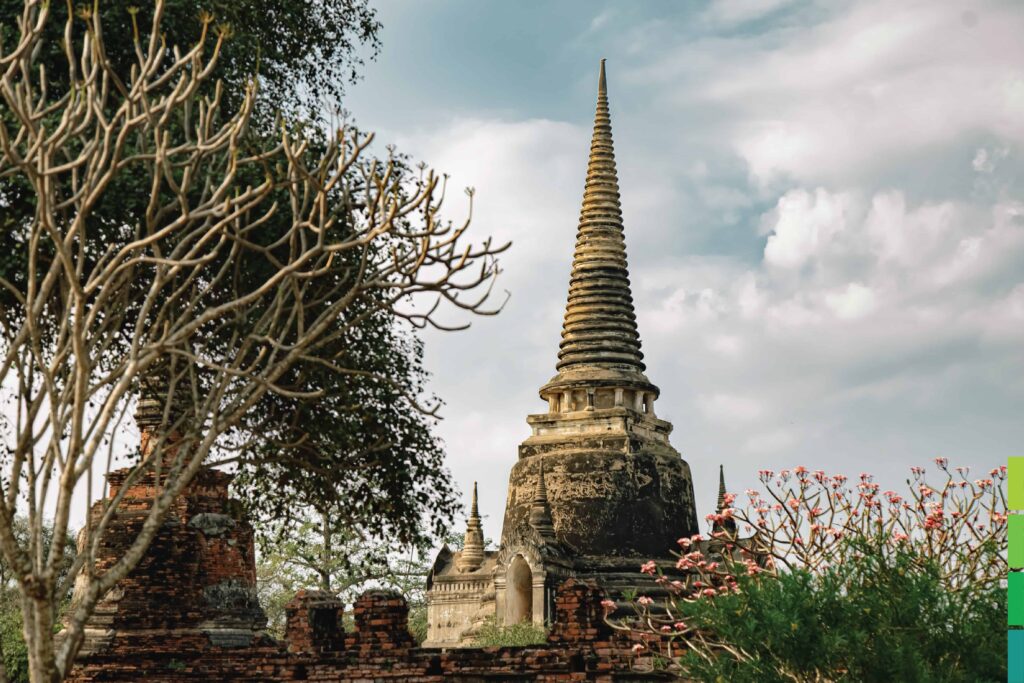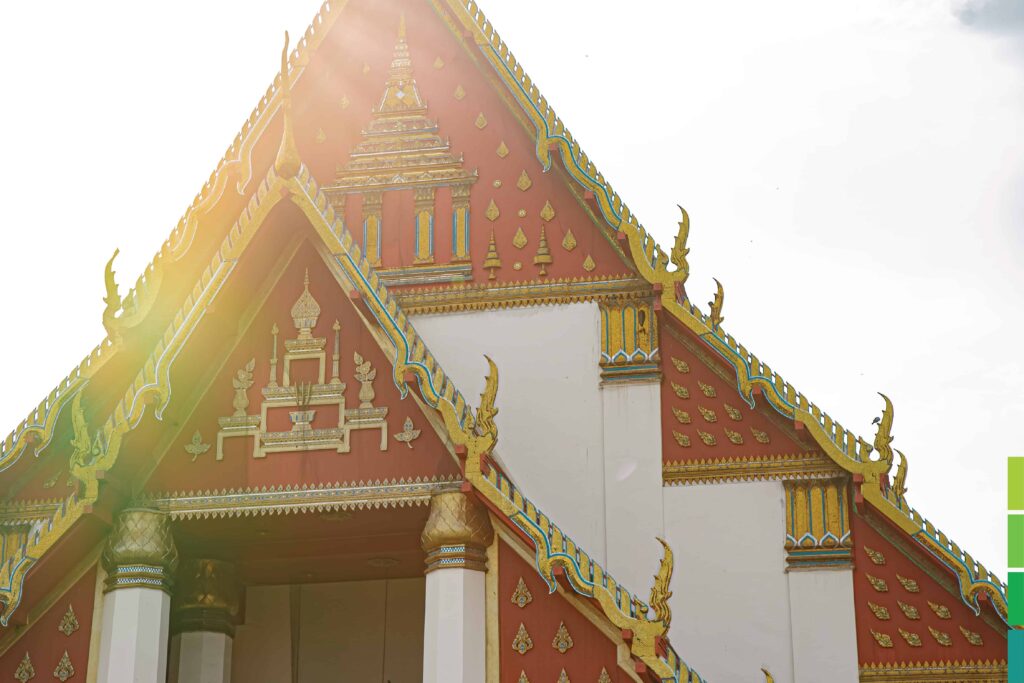 "Wiharn Phra Mongkhon Bopit" is located nearby to the south of Wat Phra Sri Sanphet. Here visitors will find one of the largest Buddha images in Thailand; the bronze statue with 9.55-metre lap length and 12.45-metre height. The status, which is positioned in the posture of subduing mara, is believed to have been constructed during King Srongtam's Ayutthaya Era. All visitors are welcome to the temple not only to worship the Buddha statues but also to purchase local food and handcrafted souvenirs for friends and family. 
Wiharn Phra Mongkhon Bopit is open from 8.00 AM to 4.30 PM on weekdays, and 8.00 AM to 5.00 PM on weekends and public holidays. 
Map: https://goo.gl/maps/M1Vozny2FaUJYsAy8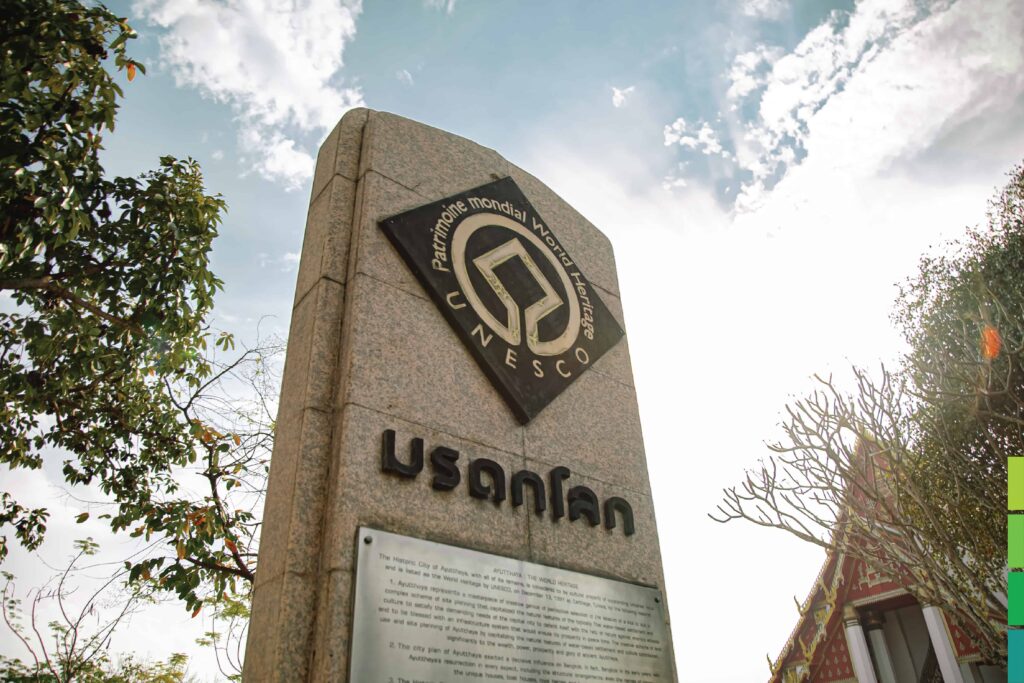 "Wat Phra Ram" is another spectacular temple that is well-known among Ayutthaya locals as a recreation spot. According to the Monarch Law, it was once known as Nong Sano or Bung Che Khan, and is now known as Bung Phra Ram Public Park. However, it is still unclear from the temple's construction whether its layout was intended to serve any particular purposes. Wat Phra Ram's rubble also includes the Prang, temple walls, ordination hall pillars, 7 assembly halls, and 28 pagodas of all sizes scattered around the Prang. The temple's timeless attractiveness still depicts the illustrations of the past of Thais, despite the fact that it is in ruins. 
The temple is open to visitors from 8.00 AM to 4.30 PM
Entrance fee: 
Thai visitors: 10 Baht
Foreigners: 30 Baht
Map: https://goo.gl/maps/WBX11iFMUBypMzjP6

Travel between these three locations is convenient and enjoyable thanks to the availability of public transportation options like minibuses, tuk-tuks, and rental bicycles. In addition to enjoying the pleasant surroundings of the park, visitors can explore the many ancient temples that have been lined up there.
Inviting your travel-loving friends, family, or significant other to the Ayutthaya Historic Park will provide them with the best opportunities to learn about and immerse themselves in an authentic, ancient setting. With so much to see, do, eat, and experience, it is easy to see why visitors fall in love with this place and want to come back again and again.