From EP1, Ayutthaya's magnificent temples, which are categorized as unseen attractions and are Ayutthaya's landmarks, have earned the city's reputation as the enduring history of Thailand. The other two temples in Ayutthaya that are worth seeing are Wat Mahathat and Wat Phukhao Thong, where you can learn about Thai history and take pictures of the beautiful scenery.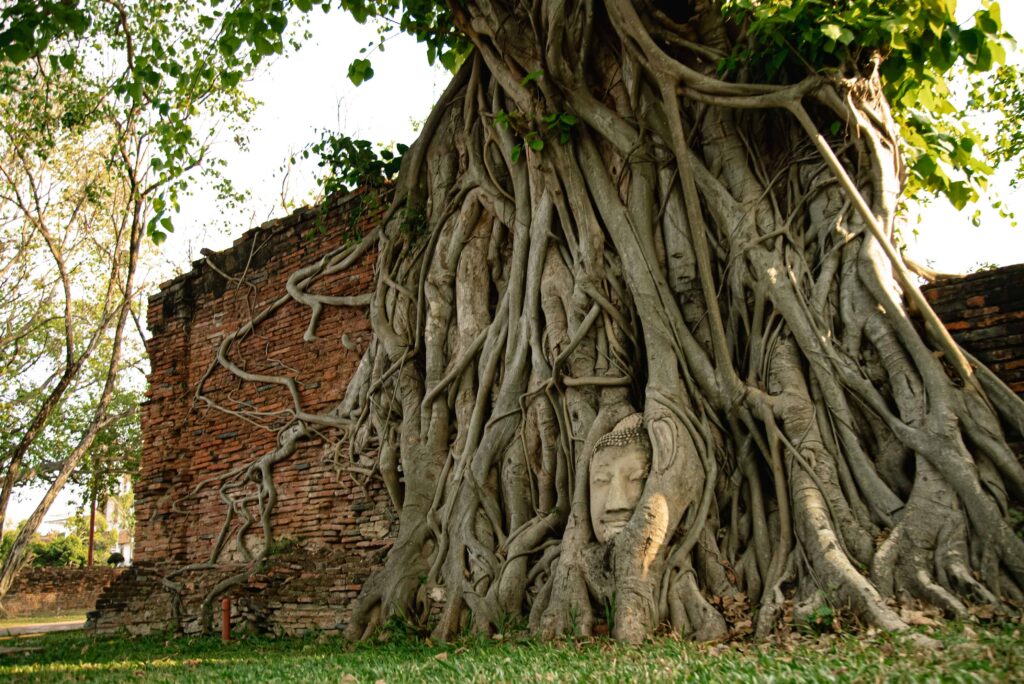 The first temple to visit is Wat Mahathat or "the Temple of the Great Relic", which is located to the east of the Grand Palace, next to Pa Than Bridge. The temple is thought to be one of the oldest in Ayutthaya, possibly in the epoch of King Boromaraja I (1370-1388). Here, many important royal ceremonies from the Ayutthaya era, such as the Royal Kathin ceremony, were held.  
The main highlight at Wat Mahathat is the stone Buddha head entwined in the roots of a hundred-year-old tree, which is well-known among Thai and foreign visitors. Other sights in Wat Mahathat include pagodas, octagonal pagodas, a royal hall, tiny temples, and other monuments enclosed by a wall with enormous entrance gates to the West and East. 
Wat Mahathat opens daily from 8.30 AM until 4.30 PM.
Entrance fee:
Thai tourists: 10 THB
Foreigners: 50 THB
Map: https://goo.gl/maps/1kMVUPW9va8uwA1u6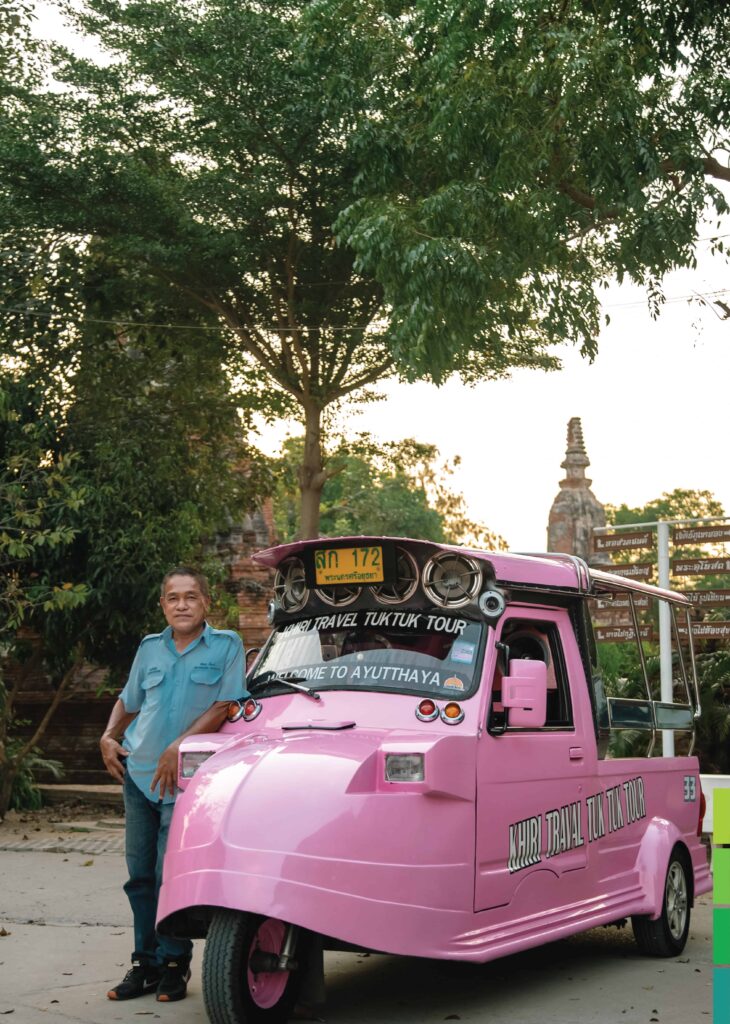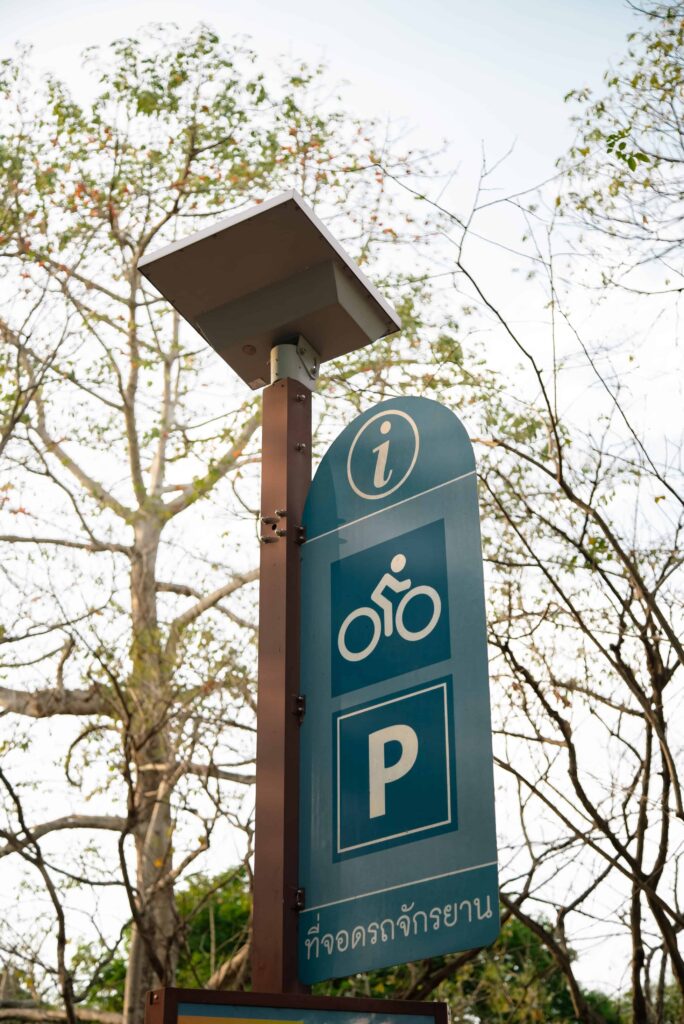 Wat Phukhao Thong is another wonderful place that we recommend visiting before leaving Ayutthaya. Situated about 5.7 kilometers away from Wat Mahathat, it can be easily traveled to by public transportations, such as tuktuk or minibus.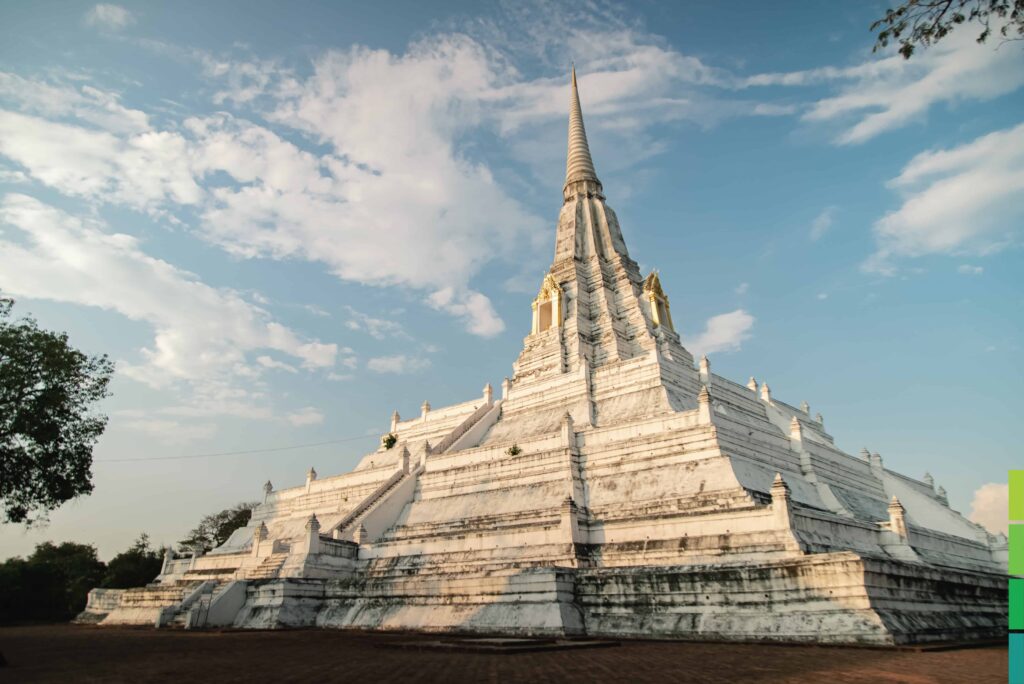 The Monastery of the Golden Mount, known by the locals as Wat Phukhao Thong, is in the Phukhao Thong Sub-district, which is 2 kilometers northwest of Ayutthaya. Here, you will be stunned by the unique pagoda which is a combination of two architectural styles Thai and Mon. The Mon-style base was first built by King Bhureng Noung in 1569 during Burmese invasion. Later on, when Ayutthaya independence was declared in 1584 by Somdet Phra Naresuan Maharat, the Thai-style pagoda was superimposed. The most noticeable thing about Wat Phukhao Thong is this gigantic bright white pagoda, which stands out against the lush greenery and wide wetlands that surround it and invites people to come and spend some time in the area. 
The hours of operation for Wat Phukhao Thong are from 7.00 AM to 6.00 PM daily. Tourists may get the best view of the temple at sunset from the area of the temple, which is located right next to the coastline. Also, visitors can engage in activities like running, picnicking, and feeding the fish. 
Entrance Fee:  Free
Map: https://goo.gl/maps/8MaFC2LU9Spvowbd6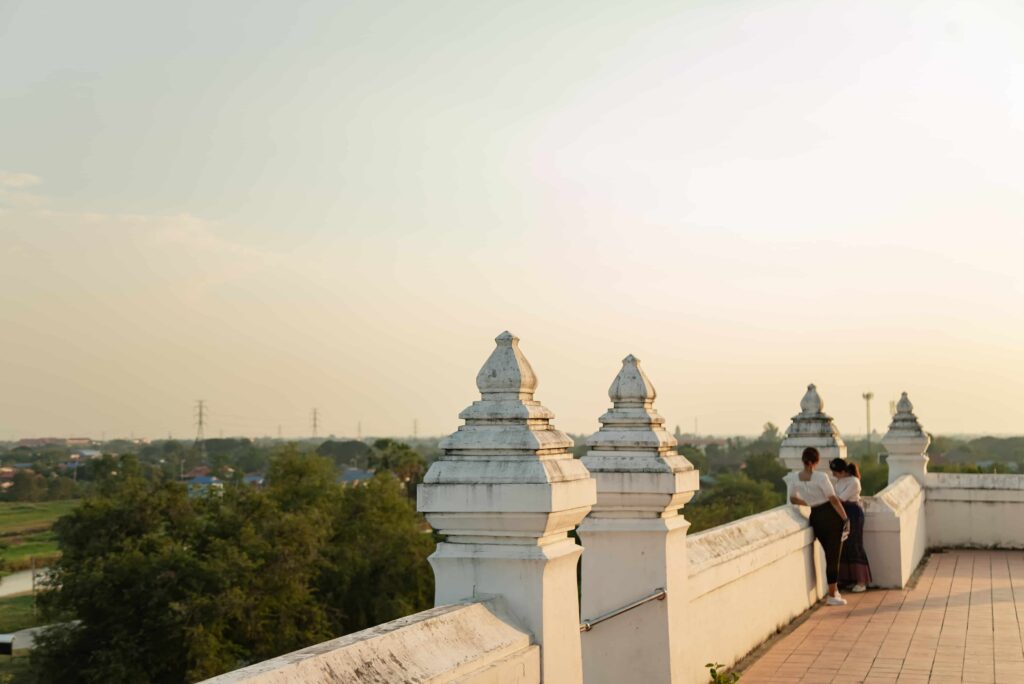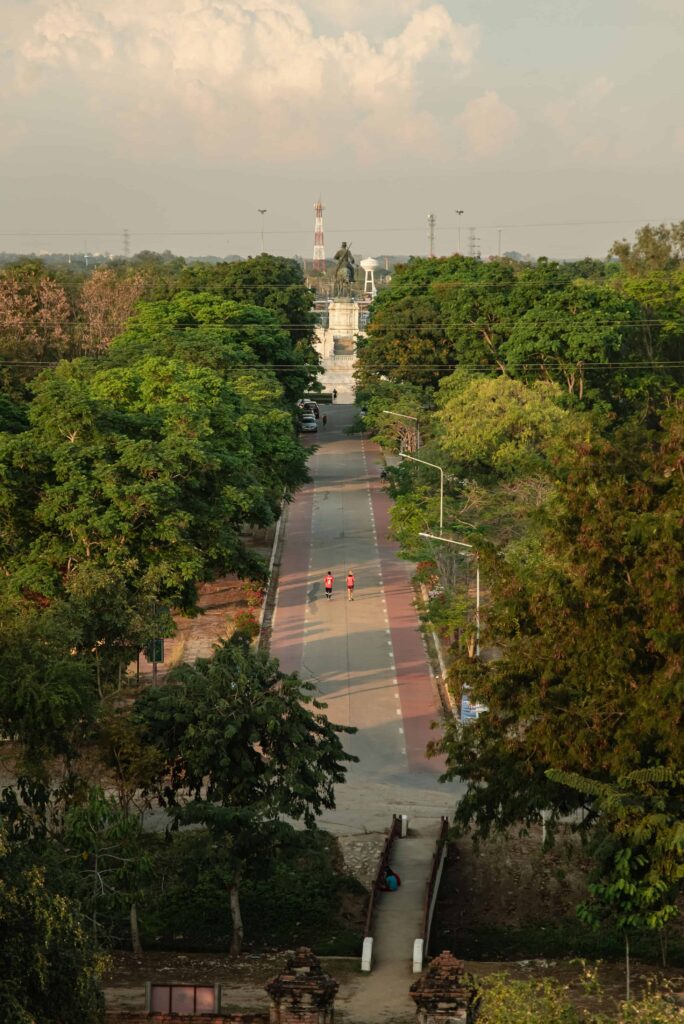 Ayutthaya is a great destination for those interested in history, culture, and making lasting memories, as the city is surrounded by beautiful natural scenery and a number of impressive monasteries that will fulfill your heart and energy along the trip.