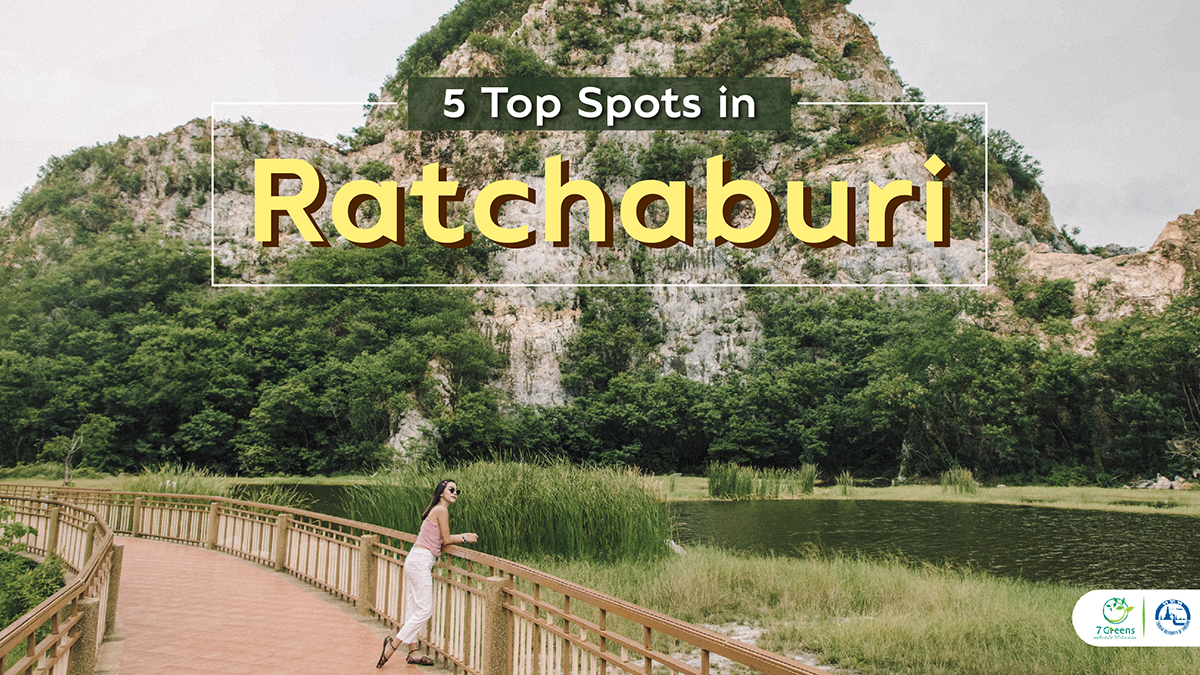 5 Top Spots in Ratchaburi 🌲
Step away from the bustle of Bangkok, take in some pure,clean air and refresh your body and mind in the embrace of Ratchaburi's warm woodlands.💖 🍃
🙋‍♀️Who wants to explore Ratchaburi? We've got some great tourist spots to recommend for nature lovers, including lush forests, mountains and the province's very own "Grand Canyon". Stretch your legs, enjoy the great views and take some memorable snaps of  Ratchaburi's natural beauty. These must-see attractions are just a short distance from the capital so you don't need to worry about a tiring, tiresome journey. 
🌈Fellow travellers. If you are planning to get back to nature, admire some impressive trees, rolling mountains and stunning waterfalls then don't forget to take care of the environment by disposing of your litter in the correct place. Anyway, let's get down to it, here are our five recommended spots in Ratchaburi. 🥰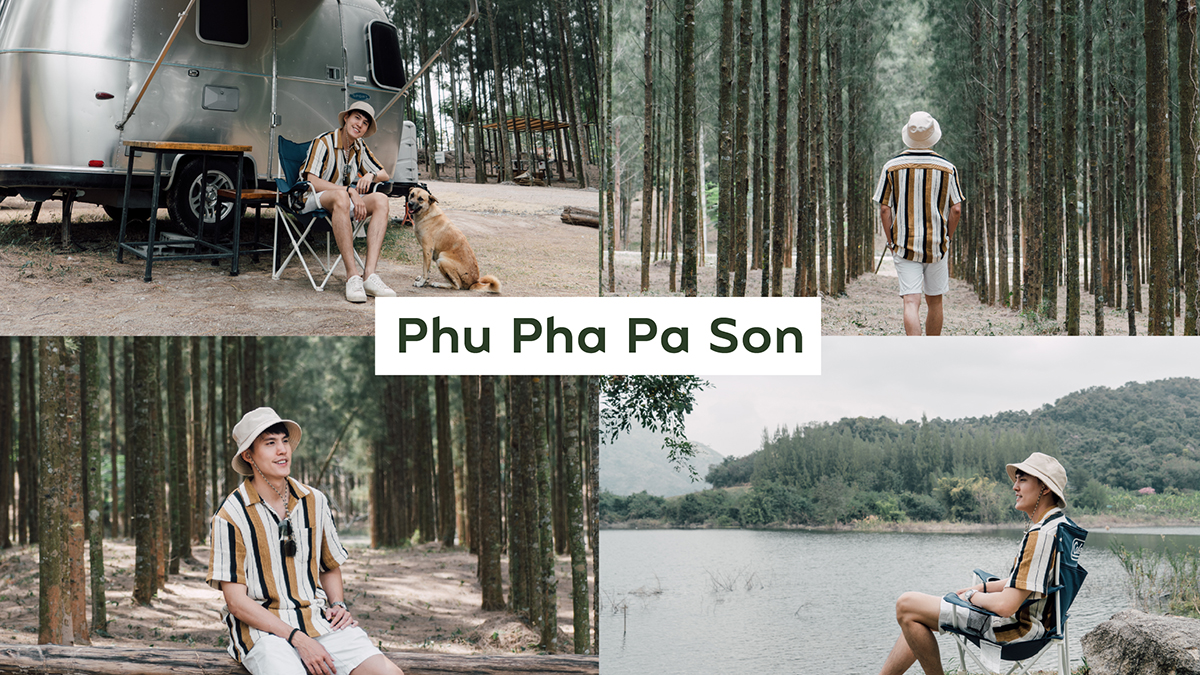 Phu Pha Pa Son

🌲
⛺A campsite with stunning views comparable to legendary Pang Ung in the north of Thailand. Pine forests, green fields and a shimmering water reservoir greet campers and lungfuls of fresh air  and the aroma of fresh coffee ensure that visitors leave feeling fully charged. 😃
☕The campsite also features a restaurant serving up tasty, affordable dishes and tents for rent at just 500 baht. Those dropping by on a day trip are welcome to take photographs but should contact the restaurant beforehand. The reservoir also features an area for relaxation and photos atop the dam. Don't take our word for it, come and soak up the atmosphere for yourselves! 
Phu Pha Pa Son, Ban Ka district, Ratchaburi 
Location : https://goo.gl/maps/Zb3Ps3gwWAyr8bvg8
2. Grand Canyon Ratchaburi 🗻
.
🌞Ratchaburi has its very own Grand Canyon, just in case you didn't know. Don't miss out on one of Ratchaburi's most popular tourist sites. Stunning views perfect for photography and it doesn't cost a thing to get in!
🍃The two main highlights which need to be witnessed are
– The emerald green natural bathing pool surrounded by mountains.
– The surrounding area with piles of rocks which offer great views from the summit of the surrounding pine forest. ✨
Grand Canyon Ratchaburi, Chom Bueng district, Ratchaburi
Location : https://goo.gl/maps/SmLBFLFK94JsaEJa8
Oh Poi Market

🌼
💐Witness the lives of a Karen community, make merit, chill out, taste the local delicacies as well as go rafting at Oh Poi waterside market. Oh Poi means "relax" in the Karen dialect and it's a fitting name for this unique market. The cool stream which runs alongside the market is shallow enough for youngsters to safely paddle too!💦
🍚Highlights here include presenting alms to Buddhist monks beside the stream. Alms packages are sold onsite and local youngsters sell flowers for merit making. After making merit splash away happily in the stream's clear water.💧🌳
Oh Poi waterside market, Suan Phueng district, Ratchaburi
Location : https://goo.gl/maps/186XBzfTRFDNJMy29
Khao Ngu Stone Park

✨
🌞The park was created when some of the local stone was detonated and has recently become popular with photographers for its eye-catching scenery and picturesque lake surrounded by striking stone cliffs and wooden bridge. The park costs nothing to get in.
🐊When viewed from above the path that winds through the middle of the park resembles a snake. 
Visitors can feed the many fish in the lake but fishing is strictly prohibited. 
Khao Ngu Stone Park. Mueng district, Ratchaburi
Location : https://goo.gl/maps/oA1AegvdbsCBJQ4EA
Baannakafe

☕
🌈A café with a great atmosphere. When talking about Ratchaburi's flourishing café scene it's impossible not to mention Baannakafe. Surrounded by picturesque, craggy mountains and green fields, the Baanna offers picnic sets for diners to rent and use as props at just 20 baht. These touches, combined with the café's stunning grounds, can make those travel photographs look that bit more authentic.
🍀The  café features a European style setting, surrounded by rolling green fields and a host of wildlife with many great photogenic spots.
Baannakafe, Ban Pong district, Ratchaburi
Location : https://goo.gl/maps/QFkfdDS6AXBKZW269
📞 TAT Call Center 1672 เบอร์เดียวเที่ยวทั่วไทย
#7greens
#เที่ยวไทยให้หายคิดถึง
#ท่องเที่ยววิถีใหม่แบบใส่ใจสิ่งแวดล้อม
#7Greensท่องเที่ยวสดใสใส่ใจสิ่งแวดล้อม
#ออกไปเที่ยวเมืองไทยให้หายคิดถึง
#amazingthailand